Formatiune nasal cutaneous tumor-after removal of the Formatia was performed reconstruction with a frontal pedicular flap, cutaneous graft and cartilagionasa graft.
Minimum 2 interventions are required to obtain an acceptable aesthetic result.
Formatiune Infraorbitala tumor, exbooed with oncological safety limits. The remaining defect was covered by a local romboid flap.
Rinofima (represented by the increase in volume of the sebaceous glands in the nose and associated with Etyrigafon rosacea)-after excision of the thicked skin, a leather graft was applied. Preoperatos and postoperative appearance at 1 month.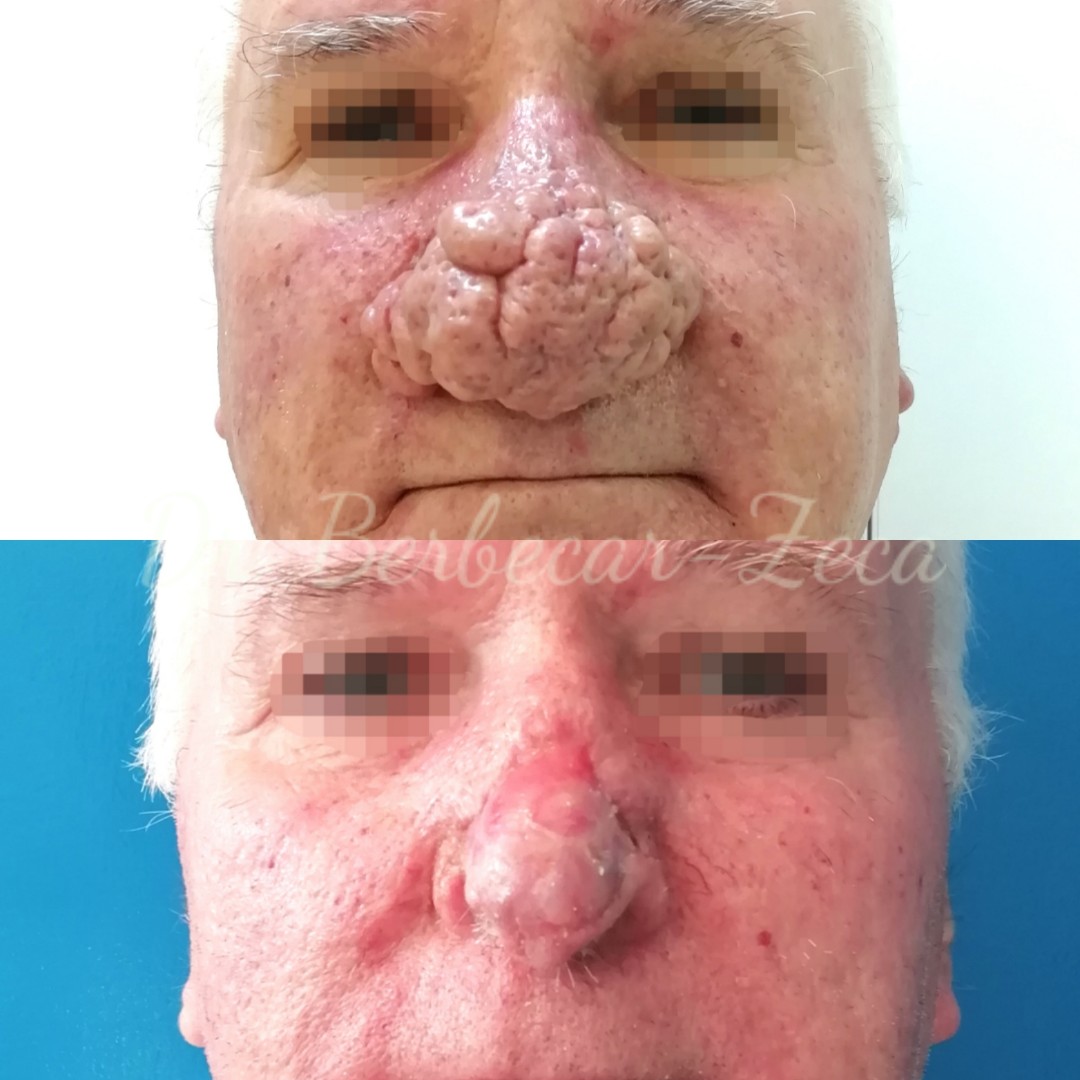 Frontal carcinoma-after excision, the coating was achieved through a local rotation flap.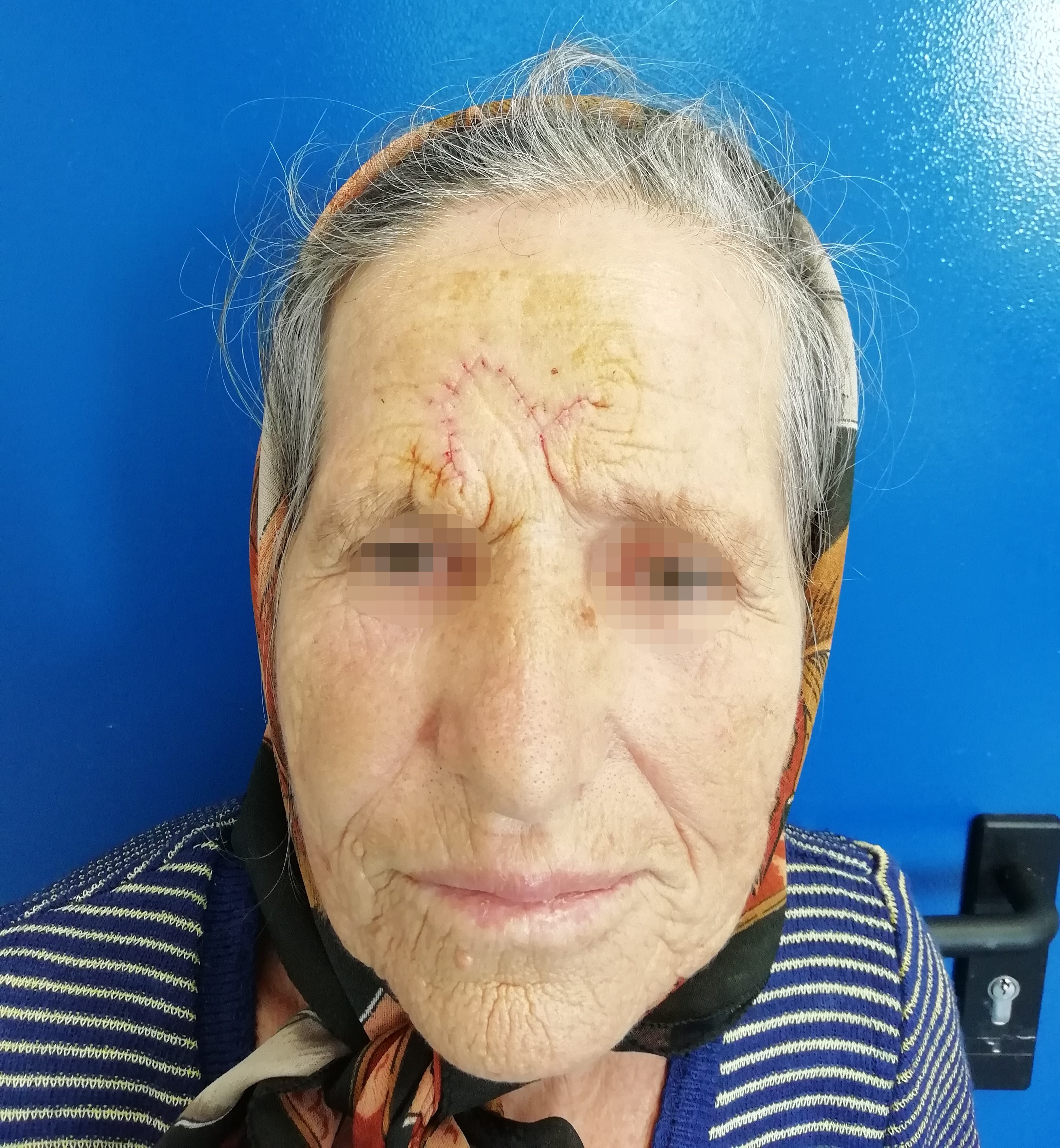 Nasal carcinoma-After excision with oncological safety limits, the defect coverage was achieved through a bilobat flap.
Right infraorbital carcinoma-the defect coverage was achieved through a rhomboid flap
Carcinoma of the nose-the defect was covered by a skin graft all the thickness
Formatiune cutaneous tumor Right pre-auricular-defective coating with rhomboid flap
Melanoma Region Zigomatica-excision wide requires an ampla reconstruction. This was achieved through a cheek-advancement flap.
Frontal carcinoma requiring reconstruction with local advancement and rotation flap.
Extended carcinoma whose reconstruction was achieved through a frontal flap (Indian).
Carcinoma of the face dorso-lateral finger 3-defect created following excision covered with skin graft all the thickness.
Maladia (contracture) Dupuyten-was practiced partial excision of the palmar aponevrosis and the dissolution of the Retractile brim. Closing the incision is done by local flap (Z-plasty).